STRESS LESS, LOVE MORE
Mind, Body, Style Coaching
Coaching helped me rewrite my narrative to redefine life's most challenging moments—breakups, trauma, job loss, low self esteem, and the stress cycle.

If you feel paralyzed from abrupt changes in your life and want to transition into a new chapter where you feel healthier and happier
let me show you the steps so you can
stress less + love more.
Book Your Discovery Call
Mind Body Style Coaching
Invest in yourself - Reinvent your Mind, Body, & Style — create a new life and a new you.

Together we identify your limiting beliefs so you can reach a place of self-love. You will be ready to step into a new journey where you not only look confident, but you feel confident.

We re-work your wardrobe & create a new look to reflect your new mindset, leaving you refreshed & confident to step into the life you want. A new you - Mind, Body, and Style.
Learn More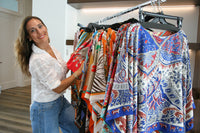 Stress Less, Love More
This 8-week course teaches you new ways of responding to stress triggers so you can shift into a mindset of love. 

We teach you the tools to recognize and stop the "Stress Cycle," mitigate daily stressors, and healthily cope so you can create a life of balance, calm, and positive attraction.  Simply put, Less Stress helps you experience More Love.
Learn More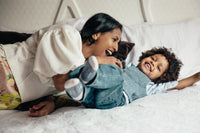 Meet Danielle Vigliotti
Meet Danielle Vigliotti
Mind, Body, Style Coach

Change starts with finding a place of peace right where you are.
As your coach, I will empower you to break free from stress & self-doubt to transition into your full potential. It begins with adjusting your mindset to Stress Less + Love More.

Difficulties do not have to be the hallmark of your story – they can be a changing point for a renewed direction. Transitioning and changing course is my passion, and with my coaching, you can master this too.

I would be honored to partner with you to navigate the next chapter of your life. Are you ready to transform?


Read More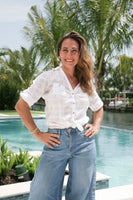 Success Stories | What our clients say
"Working with Danielle was exactly what I needed. Her coaching assisted me in developing my next steps in my career whilst addressing some personal challenges. Her professionalism along with her the tools and knowledge gave me a real boost. Her approach is modern, effective and the sessions are really focused on you and on what you want to achieve, Danielle ask all the right questions. The coaching sessions have been a great investment of money and time towards myself and future. I highly recommend coaching with Danielle"

Joann @lovelydarlingpicnics
I first met Danielle through another event on line. I was inspired by her positive mindset. She offered to connect for a one on one session which I gladly accepted. My partnership with her continues, she is insightful, asks compelling questions, is an active listener, and is able to provide supportive and thought provoking advice that will challenge you to grow into the best version of yourself. I believe everyone enters your life for a reason,  I am so grateful to have met Danielle!
Trina

Trina Werner
Working with Danielle really helped me to take difficult steps I knew I needed to take in my personal life but didn't have the courage or support to do confidently. 

At the same time we mapped out a game plan for my business and worked on both these areas of my life together.

Each week she kept me accountable and was a great partner in helping me transition my careear and life in t hedirection I desired.

Natalie Sams